Hair care designed with you in mind.
Introducing the Plantur 39 Phyto-Caffeine hair care range specifically formulated 
for women experiencing thinning hair due to menopause.
We hear you, and we're here to support you. Beauty is ageless, but sometimes we need a little help maintaining what we love most about ourselves during a time when life seems like it's upside down.
Containing our proprietary Caffeine Complex along with beneficial essential ingredients, 
our Phyto-Caffeine Collection provides strength and nourishment to thinning hair and promotes natural hair growth.
Why Should I use Plantur 39?
Starting around the age of 40, estrogen levels within the female body decrease and may affect your hair. Yes, we all know the word: menopause. Possible consequences include hair growing thinner, a more visible scalp, a receding hairline and overall limp and lifeless hair.
But there doesn't have to be anything to fear.
With consistent use, the Phyto-Caffeine collection aids in relieving some of the hair stresses that comes with menopause.
Learn More
Phyto-Caffeine Scalp Tonic
Caffeine deposits last 24 hours and should be applied daily. This easy to apply scalp tonic can be used in-between shampoos to deliver the Phyto-Caffeine Complex directly to the scalp each day.
Buy Now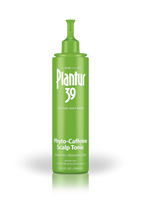 As Seen In CBS Lifestyle Today Show
Grace Gold talks about the benefits of the Plantur 39 Phyto-Caffeine Scalp Tonic
New: For Colored, Stressed Hair 3-Step System
Safe for colored hair, this 3 step-system has everything you need to keep colored and thinning hair nourished and healthy-looking.
SHOP NOW
New: Color Brown 3-Step System
Conceal annoying grays and intensify your brown color with every wash while still nourishing and strengthening thinning hair.
Shop Now
Made For You 3-Step System
A nourishing trio featuring entire Plantur 39 Phyto-Caffeine line, this value starter kit is your first step to strengthened, thicker-looking hair.
Shop Now
Meet the Phyto-Caffeine Complex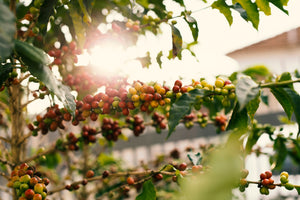 Caffeine
Promotes natural hair growth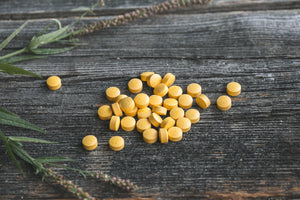 Zinc
Nourishes weakened strands
Niacin
Improves the look and appearance of hair
Real Testimonials from Real Women
I've been using the shampoo and scalp tonic for about 6 months now, I will never go without these products! They really work!

Erin, California, age 43
I find its easy to use! It works and I like it better then the rest I've tried and my hair doesn't feel like straw.

Vickie, Illinois, age 60
I just started using and already like how it makes my hair feel. My hair feels soft and a little fuller!

Lorenda, Virginia, age 65
EASY 3-STEP SYSTEM GENTLE ENOUGH FOR EVERY DAY USE
Our Difference
Backed by decades of research, our products are made with the care and attention we believe your hair should be getting 100% of the time.
- Features our exclusive Caffeine Complex
- Contains nourishing phyto-nutrients white tea extract, wheat protein and soybean extract 
- Made with zero animal byproducts
- 60 day hassle-free return policy if you're not satisfied
- Dedicated customer service