You've nailed the aging process down and have the life experience to match. Now with the right haircare to back you up using Plantur 39, you'll be unstoppable.
40 years+
Starting as brand in the 1980s, in 2005, German-based cosmetic company Dr. Wolff stepped in to address specific age-related hair issues after seeing a huge gap in the hair care industry for women over 40. Today we use our 100+ years of experience and research to target the hair concerns naturally seen in the transition before, during and after menopause.
Everyone knows about hair issues that affect men, but what about women?
Hormonal side effects caused by lower estrogen levels can make hair look different over time, which is why treating it to the right lineup of products is key. That's where we come in to shed light on a game-changer to help improve the look and feel of hair no matter what phase of menopause you're going through.
Exclusively designed for hair over 40, our caffeine-infused haircare lineup promotes natural hair growth.
After emerging in Germany as the most successful female shampoo in drugstores, we've recently launched in the United States and can't wait to finally bring this powerful range to fierce and beautiful women like you who inspired the vision behind these products.
Whether you're currently experiencing changes like a receding hairline, want to protect hair from thinning before it starts or seek solutions for hair that lacks fullness, we've got you covered with our Phyto-Caffeine Complex.
Formulated to strengthen hair weakened by menopause, styling and managing hair is easier than ever. Plus, superfood ingredients like white tea, soybean and wheat help deliver the results you're after without weighing hair down in the process.
Aging doesn't have to be scary with Plantur 39
With a system made specifically to treat your biggest hair needs, your hair can be your crown to display to the world confidently. Feel empowered by your age and let Plantur 39 support you as a hair care must-have throughout your journey.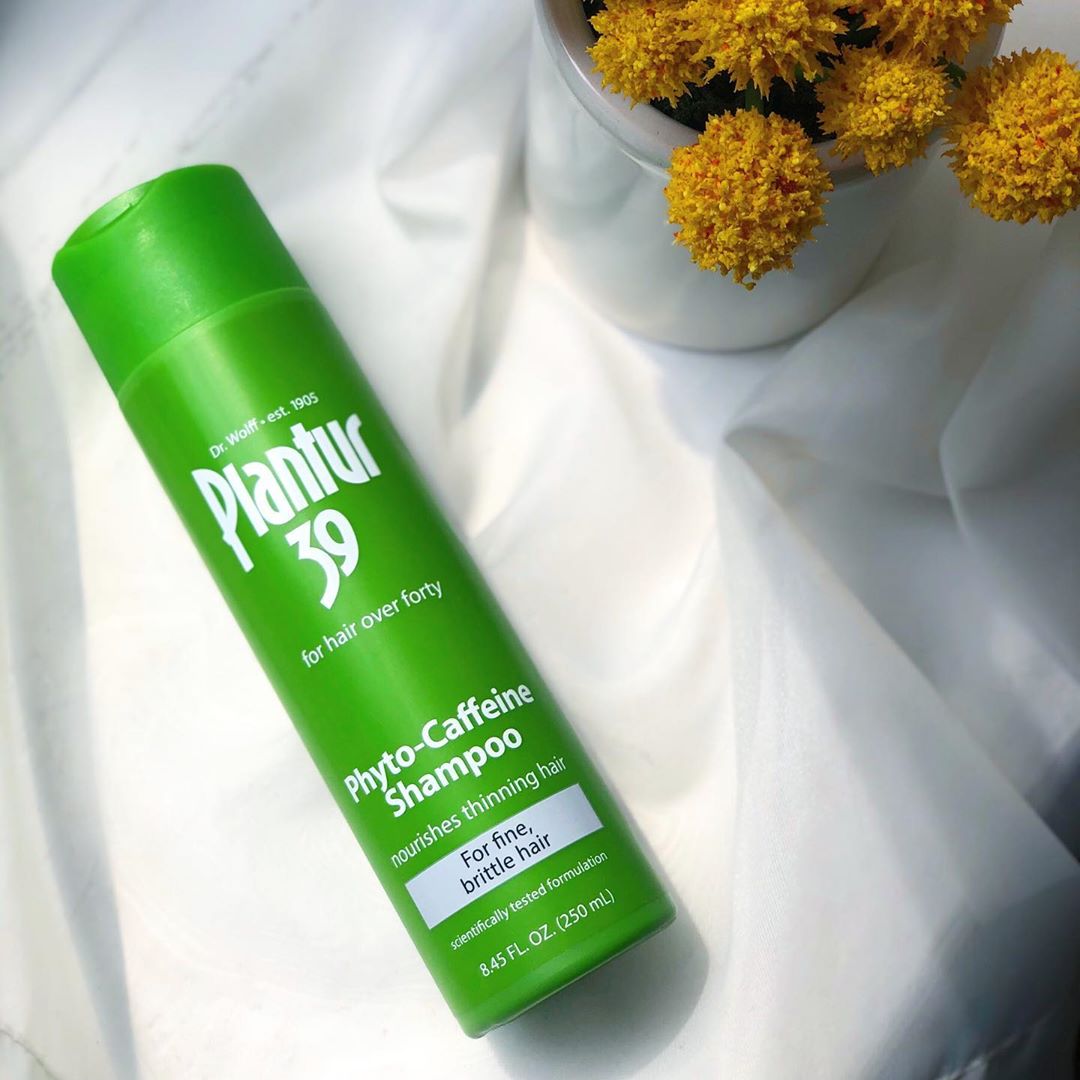 Our Difference
Backed by over 100 years of research, our products are made with the care and attention we believe your hair should be getting 100% of the time.
Features our exclusive Caffeine Complex
Contains nourishing phyto-nutrients white tea extract, wheat protein and soybean extract 
Made with zero animal byproducts
60 day hassle-free return policy if you're not satisfied
Dedicated customer service