Plantur 39 Phyto-Caffeine Shampoo for Colored, Stressed Hair
Cleanses the scalp to promote natural hair growth
Safe for colored hair
Strengthens thinning hair
Drug free
Fuller Looking and Silky Smooth Hair
Water, Sodium Laureth Sulfate, Cocamidopropyl Betaine, Glycerin, Sodium Chloride, Caffeine, Panthenol, Propylene Glycol, Coco- Glucoside, Glyceryl Oleate, Polyquaternium- 7, Sodium Citrate, Hydrolyzed Wheat Protein, Citric Acid, Polyquaternium- 10, Camellia Sinensis Leaf Extract, Zinc PCA, Niacinamide, Sodium Sulfate, Potassium Sorbate, Sodium Benzoate, Phenoxyethanol, Fragrance, Hexyl Cinnamal, Limonene, Linalool, Yellow 5, and Blue 1
Ingredients in focus
Phyto-Caffeine Complex
Caffeine, zinc, and niacin energizes hair, soothes the scalp, and gives hair a fuller look

White Tea Extract
Coming from the camellia sinensis plant, this extract nourishes strands and is known for its anti-aging properties

Provitamin B5
Found in sunflower seeds and other foods, this vitamin improves hair texture making strands soft and smooth

Soybean Extract
Improves moisture retention and shine
Hair regimen as a routine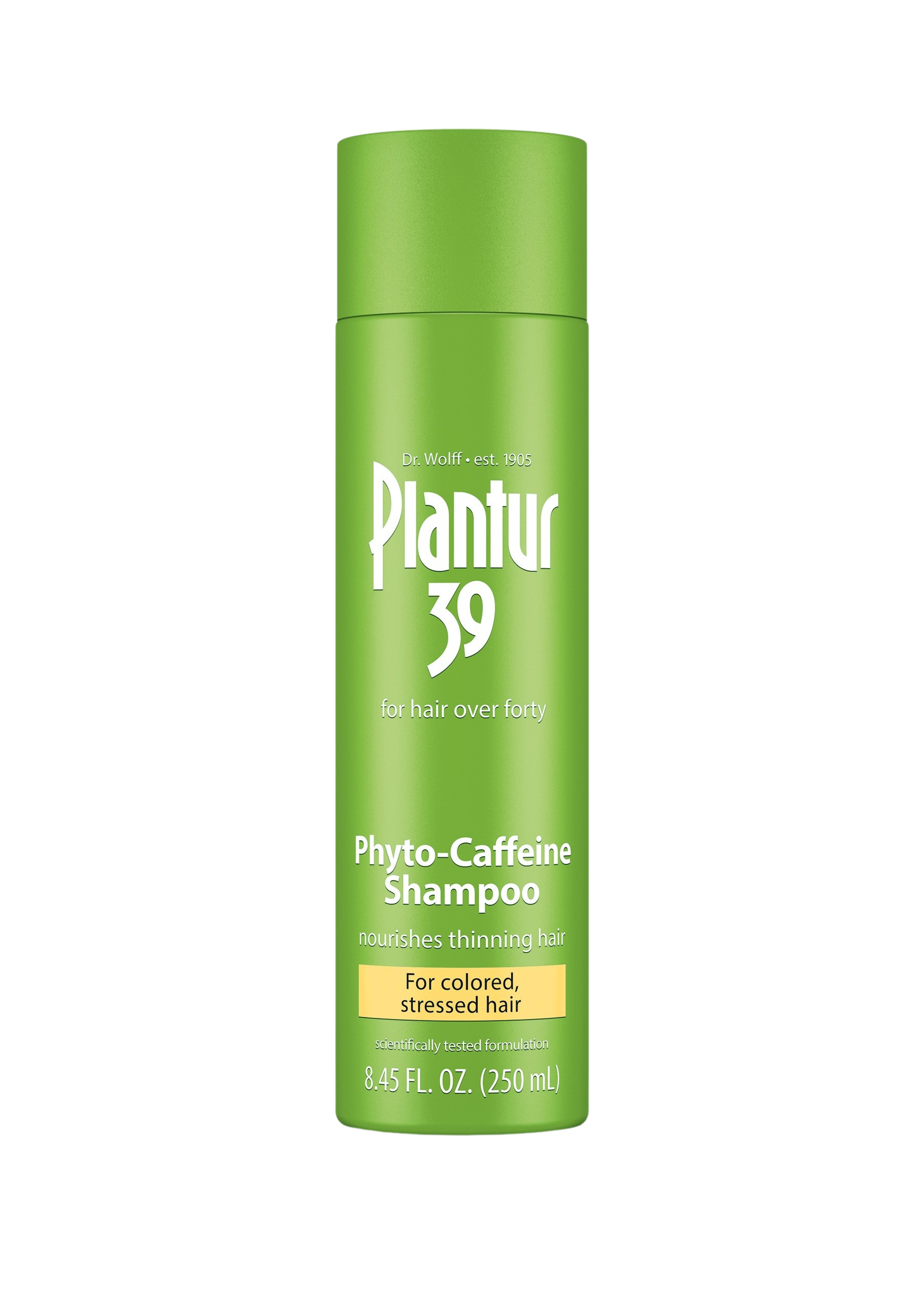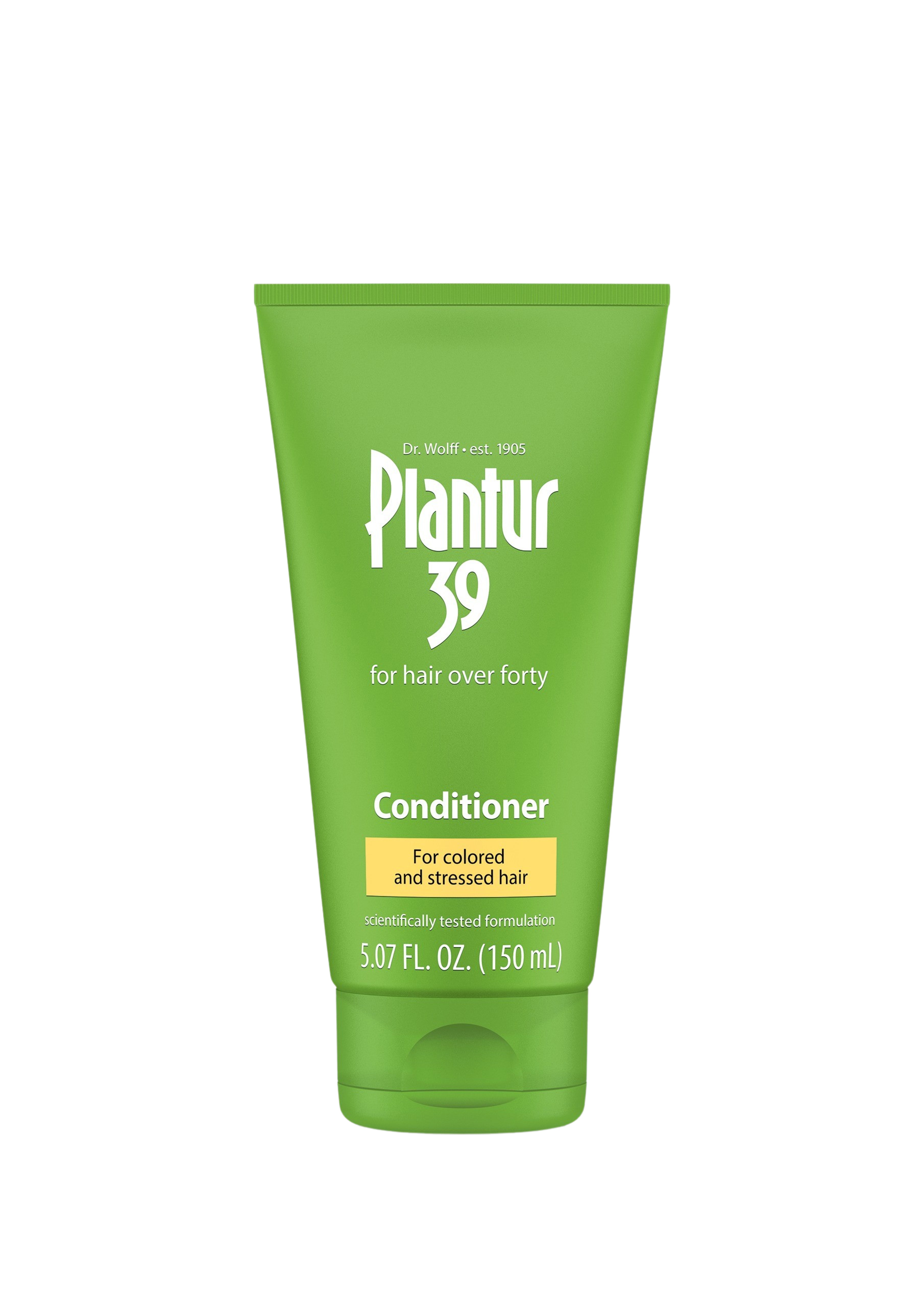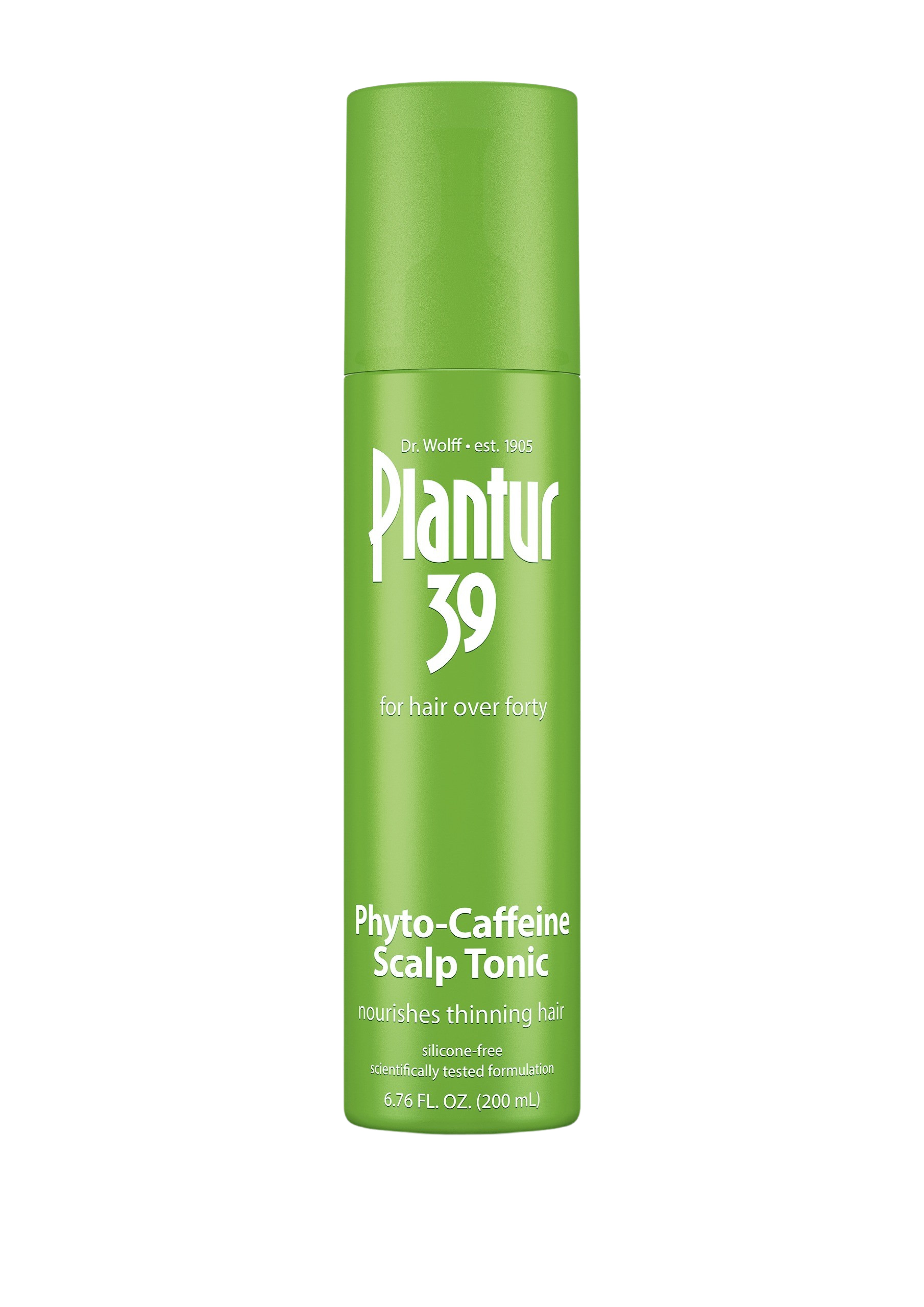 ''I've been using the shampoo and scalp tonic for about 6 months now, I will never go without these products! They really work!''
"I find its easy to use! It works and I like it better then the rest I've tried and my hair doesn't feel like straw."
"I just started using and already like how it makes my hair feel. My hair feels soft and a little fuller!"
Frequently asked questions
When should you begin using Plantur 39?

We recommend starting the complete Plantur 39 3-Step System before menopausal symptoms begin, as this regimen will provide help with hair thinning early on. If you've already started menopause, it is not too late. Use Plantur 39 before, during and after menopause to nourish your hair in the long term and maintain natural hair growth.
Do I have to use Plantur 39 every day?

For best results, we suggest using the complete Plantur 39 3-Step System every day. This ensures your hair will be energized consistently and natural hair growth will be maintained. If you do not wash your hair every day, use the Phyto-Caffeine Tonic in between shampoos.
Why do I have to leave the Phyto-Caffeine Shampoo in for 2 minutes?

For best results, it is highly recommended you leave the shampoo lather in for 2 minutes as so the Caffeine Complex can take maximum effect.
I don't know what to think. Please don't send any more.